Recall Wisconsin Governor-Elect Scott Walker before we lose more jobs.
I've been debating about doing it for a while now, and finally did it. I made the bumper sticker. $3.95 each…less if you buy in bulk.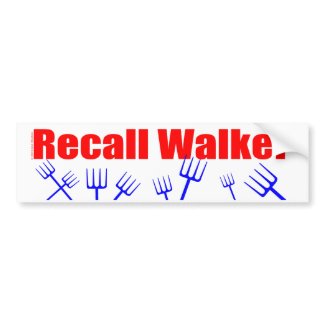 Recall Walker
by
Ann Stretton
Buy This Sticker!
This one I give credit to Stan for telling me to make the pitchforks blue.